Bark rubber mulch decorative product for landscape: Garden Rubber
Garden Rubber is the line dedicated by Prismi for the installation of bark rubber Mulch for Private Garden.
The product range is accompanied by six colors that can be used for landscaping patios, flower beds, traffic divider.
•Garden Red
•Garden Brown
•Garden Blue
•Garden Green
•Garden Mix
•Garden Black
The characteristic of this decorative product for landscape compared to the traditional Mulch is to ELIMINATE the maintenance and not to PROLIFER insects.
Click on the product image for the technical characteristics
Why choose our decorative Garden Bark Rubber Mulch product?
Wood bark is a little cheaper product, but must be constantly replaced. The rubber mulch of our Garden Rubber Line is highly durable and you will return on your investment in a few months compared to the alternatives.
Our Garden Rubber Mulch is the best product for exterior surfaces as it is much cleaner and safer than recycled or buffed tire mulch. It is cheaper than rubber tiles and synthetic turf and has a longer service life. Our mulch will save you money on short-term natural mulch. It must not be replaced to maintain aesthetics, will not rot, will not obstruct drains, will not cause allergies or attract insects, will not cause mold, and will dry quickly after rains!
The mulch of the Garden Rubber Line is the true and exclusive rubber mulch without 100% recycled tires. This material comes from carefully selected pre-consumer virgin rubber on our factory and does not have Aromatic Polyclinic Hydrocarbons (I.P.A.) as required by law for use on recreational and urban furniture surfaces.
The material is sterile, free of contaminants, does not emit odor and does not retain heat in its laying thickness. It has excellent drainability and your plants will always be satisfied with the right supply of water to its roots.
The product meets all playground safety requirements. Our rubber mulch suitable for playground has been tested to meet or exceed all ASTM guidelines for HIC drop height when creating play areas.
FAQ BARK RUBBER MULCH by Garden Rubber line Prismi
1.

How thick the playground should be?
The Garden Rubber mulch has been tested according to UNI1177, which is the standard for the critical fall height for injuries. The various thicknesses for the drop heights HIC are shown in our technical data sheets.
A thickness of 80 <S> 100 mm is adequate for most parks with playgrounds below 3 meters fall.
2.

In what type of packaging is the product of the Garden Rubber line sold?
The packaging is made in different formats:
• 1000 Kg in Big Bag (3000 liters)
• 600 Kg in Big Bag (1800 liters)
• 1000 kg in polyethylene bags of 20 kg / each (60 liters / each).
2.

You have distributor points of sale on the national territory?
In order to offer the maximum guarantee to customers, the company sells its product directly to installers of Play and Gardening Areas or through our eshop for the private customer. You cannot find more transparency in this.
2.

What Garden Rubber mulch is made of?
It is made with defective products in shape from the production of technical articles. The material is in pre-consumer virgin rubber. It complies with the Aromatic Polyclinic Hydrocarbon parameters.
2.

How do we know it's safe?
<a name="freepah">he material it comes from is for use in food, medicine, and clothing. They meet strict guidelines and do not emit harmful VOCs. This rubber has very compact molecules and will not release any of its manufacturing ingredients.
2.

What color is it?
The color is made in different tintometries through the use of harmless products for the environment. At the same time we also have the colorful version "Garden Mix" which has its original color. Find our color choice on the Products page of the Garden Rubber line and in the technical data sheets.
2.

The material causes mold, which maintenance is required?
Mold is a word that does not know our product. The material with which we make Garden Rubber mulch is treated in firing with antimicrobial and antifungal agents, so it is perfect for humidity.
2.

What is the lifespan of the material?
Unlike the wood mulch that rots and must be constantly replaced, the Garden Rubber rubber mulch does not degrade. The material is guaranteed for 25 years against the degradation of its shape. At the same purchase price who is the madman who would not take advantage of it!
Playground with our bark rubber mulch Garden Mix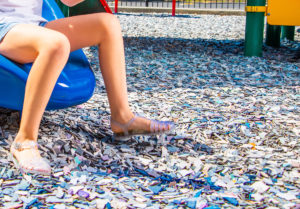 When it comes to choosing a cover for your playground, there are several materials on the market such as gravel, artificial grass, natural grass, sand and mulch. According to experts, the safest in terms of saving falls are the mulch varieties: wood and rubber. This is important, because around 80% of injuries on a playground come from falls.
Although there are many similarities between the types of mulch, they also differ in important ways. Making such an expensive and important security decision isn't always easy. So, we are outlining the key points of each to help you choose the safest playground cover at the best value.
pros and cons Wood Mulching
Wood mulch is a common surface for playgrounds, and widely used because it is cheap. However, there are many negative aspects of mulch that can cause injury to the baby.
Mold: since the wood has not been treated with anything, it begins to shape the moment it gets wet. The children then inhale the spores. It can affect any child's respiratory system, but those with allergies and asthma are the most sensitive.
Splinters: they are a natural consequence of the use of real wood and younger children may not want to play on this surface if they are afraid … how not to blame them would hurt themselves!
Freezing: wood absorbs water, then freezes in winter. This will not offer your children any protection from falls.
Decomposition: The wooden mulch decomposes quickly. You will need to replace this playground cover at least once a year.
Buoyancy: It is wood and, as we all know, it floats. Many times rain showers on flower beds, Gardens, public roundabouts and playgrounds take away the product in the sewers and it is necessary to restore abundant product.
pros and cons landscape with Mulching of Recycled or Rasped tires
Although the mechanical properties are very good, unfortunately in many other respects they certainly do not make it a suitable product. it is widespread because of the large amount that can be found in the country but we cannot say that it seems to be safe. Unfortunately, the tires produced contain harmful chemicals that are released slowly.
Phthalates as well as HPA values (polyclinic aromatic hydrocarbons) – have contraindications on our respiratory and gastro intestinal systems.
Lead: mulch derived from used tires under test, while falling within eco-compatibility parameters, has a value of more than two times compared to other products.
The positive aspect is however that the material is soft and therefore it is safe from the point of view of the height of the fall but … are we sure that the manufacturer of the products has deferrized his material well? From the technical sheets of various products on sale on the market, 99% deferrization quality appears in the best conditions … in 1000 kg = 10 kg of steel wires. We are concerned about this and not a little.
pros and cons Garden Rubber Mulching by our product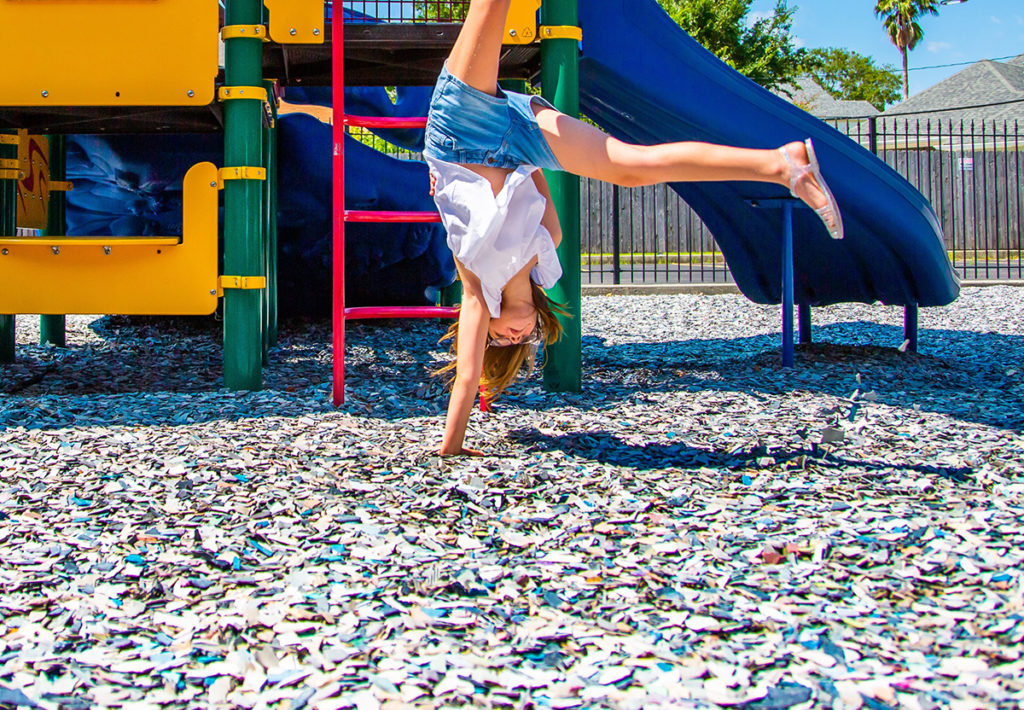 Non-toxic: Our company's mulch comes from virgin rubber traced from production.
It has no smell: the material used is used for specific purposes in which there must be no plastic smell.
It has no impurities: It is 100% rubber without any impurities such as stones and dangerous ferrous filaments.
It does not float: it has a density of 1.18 and therefore sinks into the water; The downpours of water will not take away our Product from the Garden environment you have created.
You won't have to worry about your kids breathing and playing on it.
Do you want to use our product at home? Buy it as well, we constantly carry out analyzes on our production and if you want to supply it, an Accredited External Laboratory Analysis certificate will be prepared for the Aromatic Polyclinic Hydrocarbons with a small fee.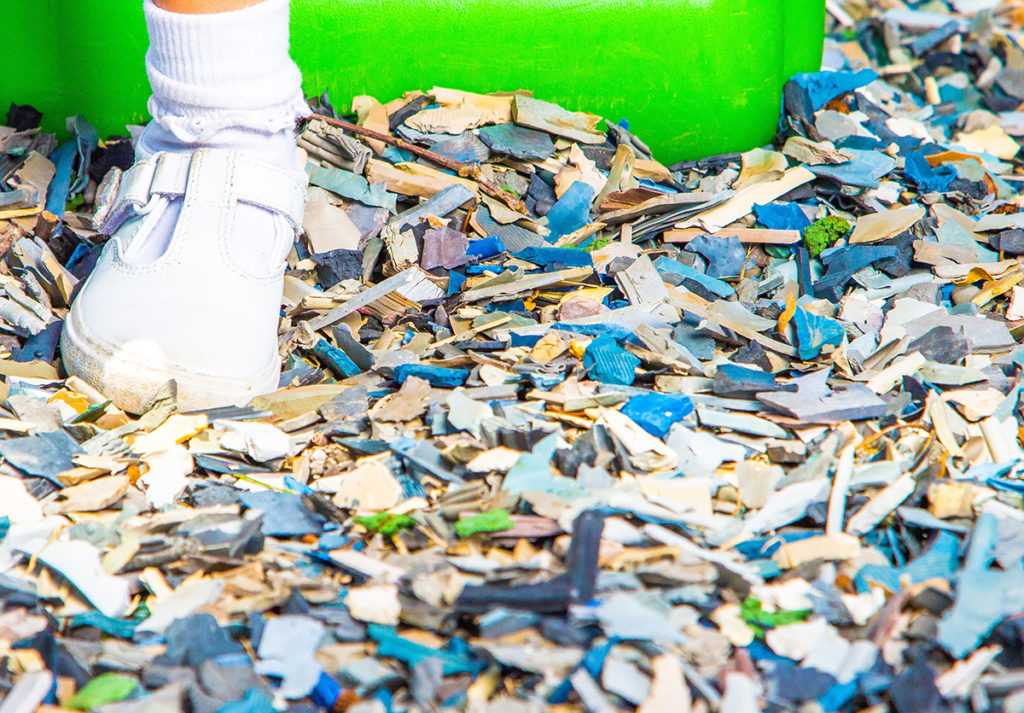 Landscape Applications Bark rubber Mulch by Garden Rubber Line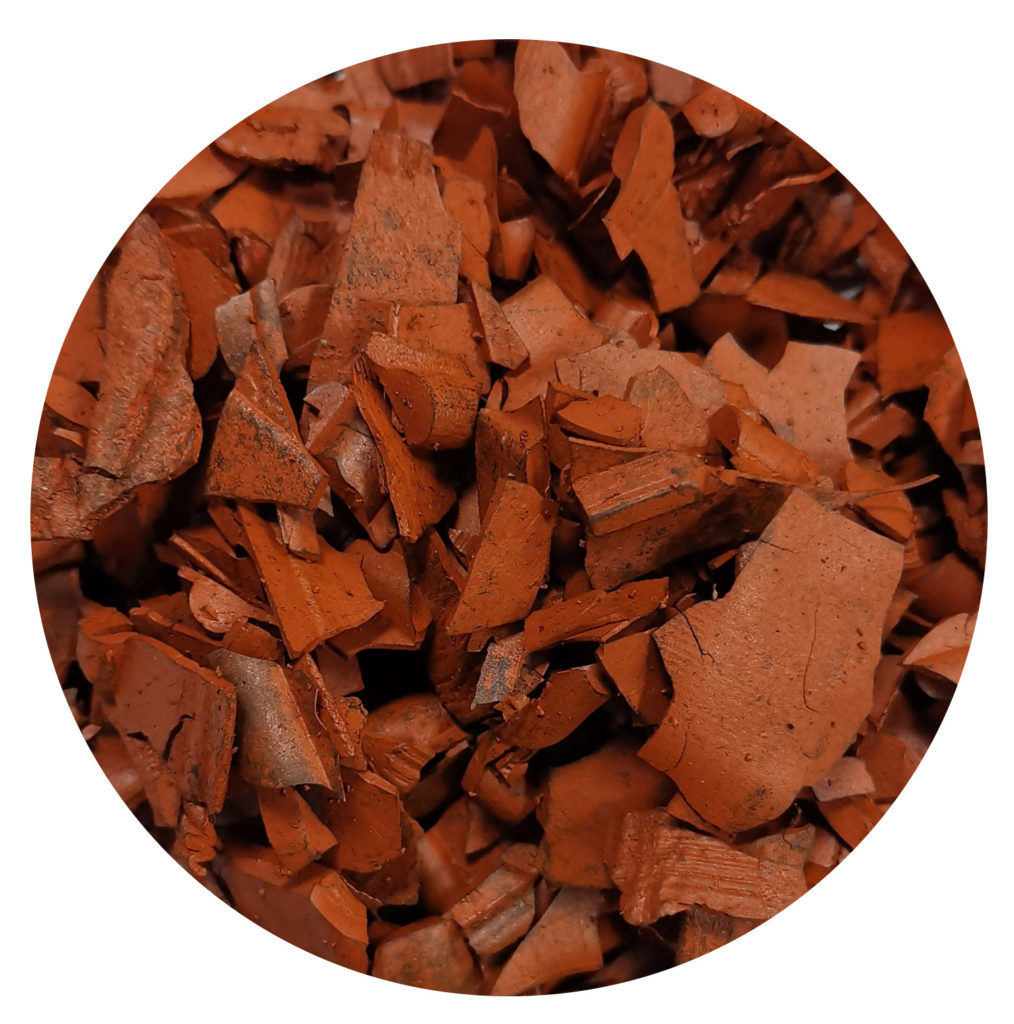 Red Coated Vulcanized Rubber Granule. Suitable for laying on flower beds, gardens, patios, traffic dividers
Light and abrasion stability
Granulometry: 6-12 mm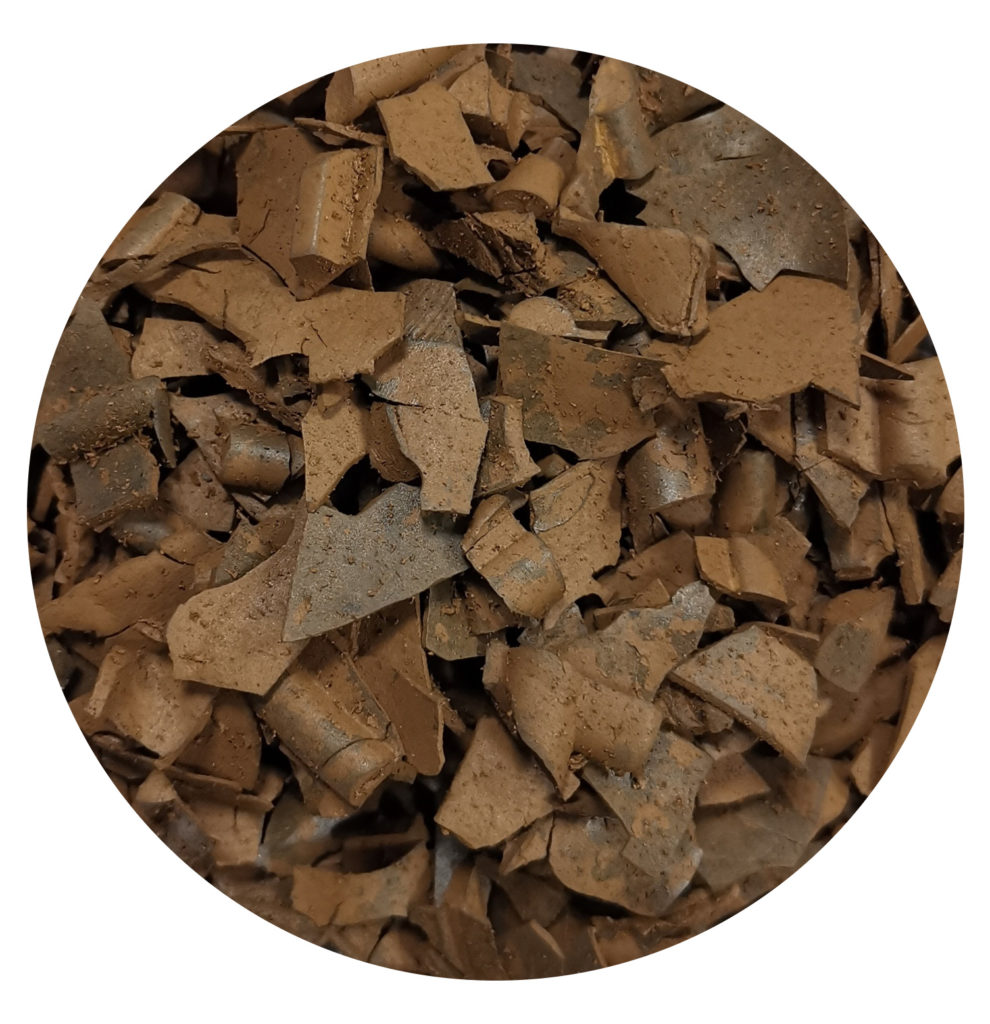 Coated Brown Vulcanized Rubber Granule. Suitable for laying on flower beds, gardens, patios, traffic dividers.
Light and abrasion stability
Granulometry: 6-12 mm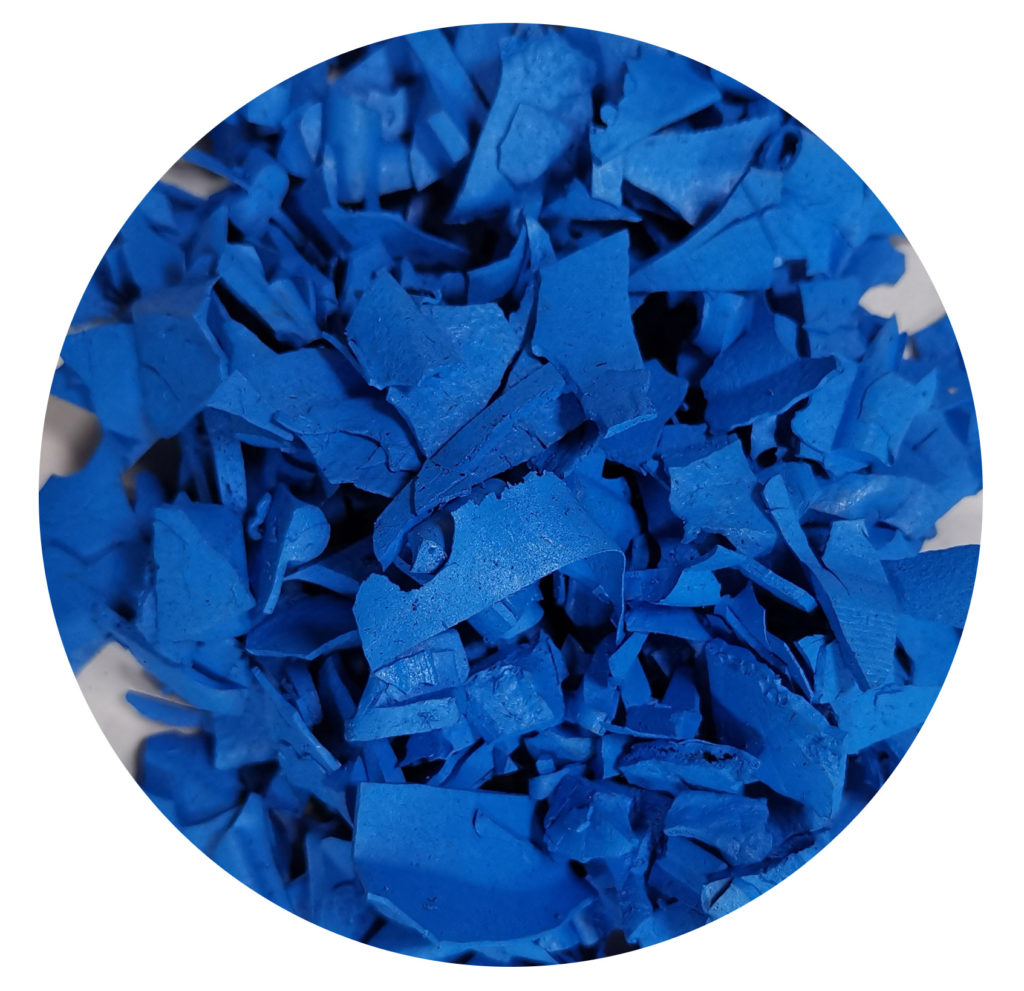 Blue Coated Vulcanized Rubber Granule. Suitable for laying on flower beds, gardens, patios, traffic dividers.
Light and abrasion stability
Granulometry: 6-12 mm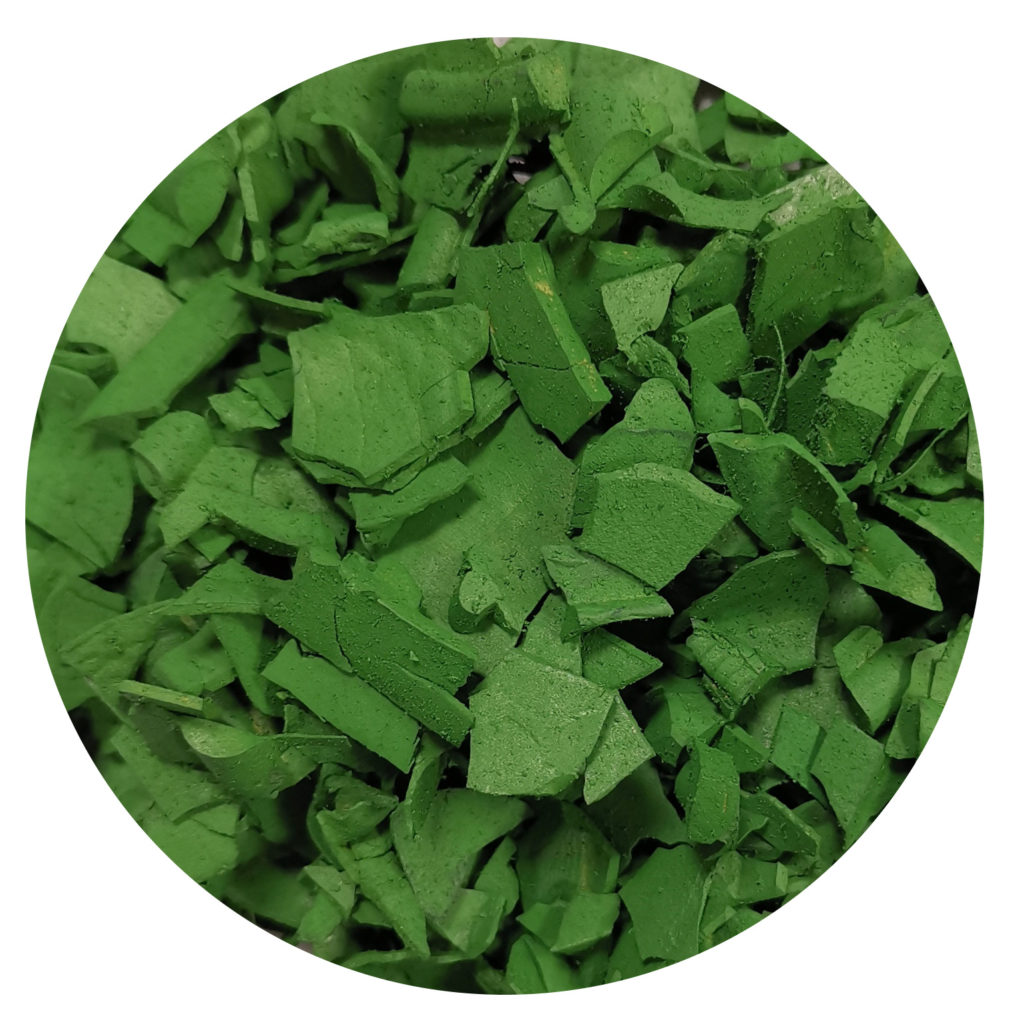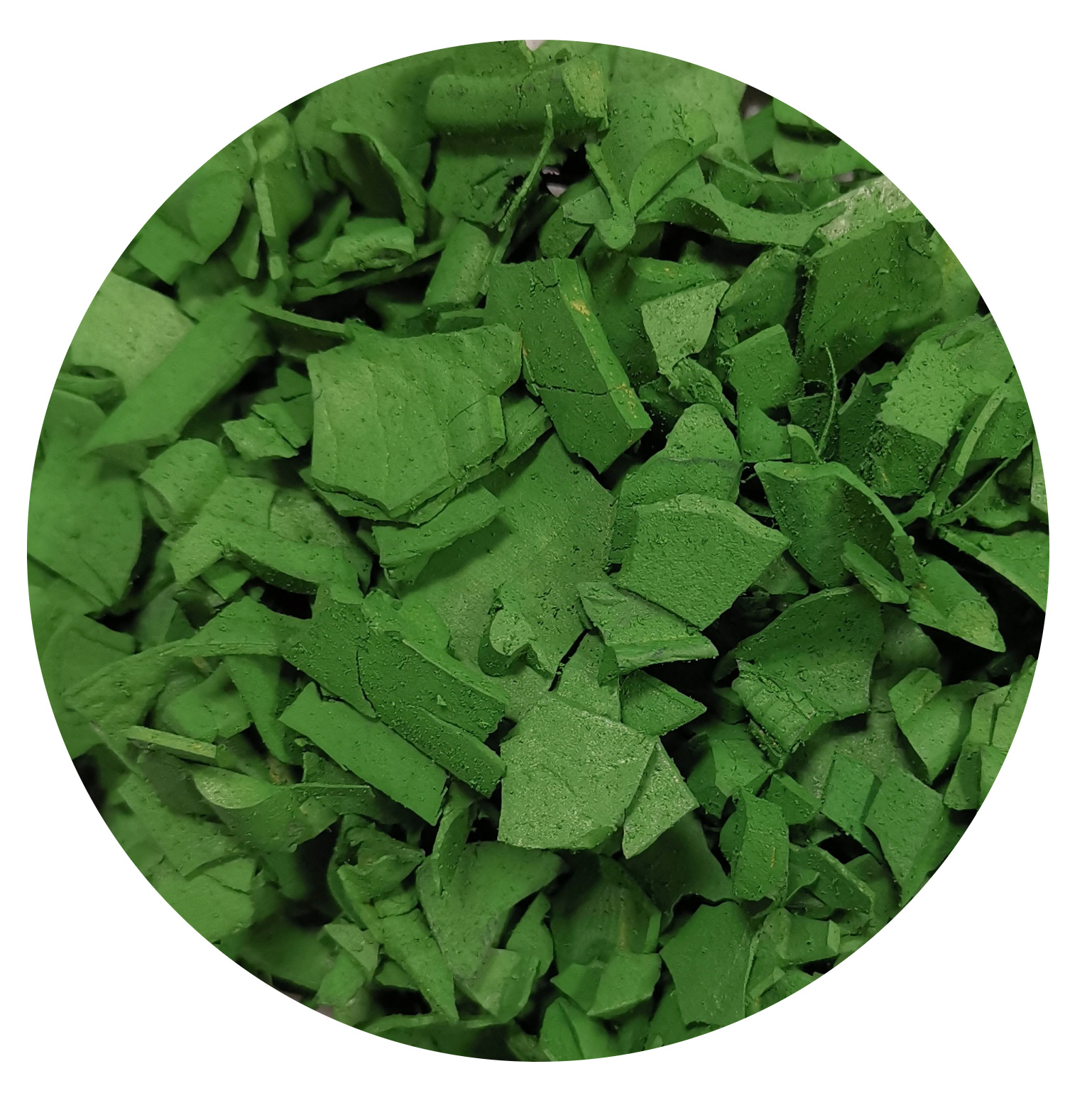 Green Coated Vulcanized Rubber Granule. Suitable for laying on flower beds, gardens, patios, traffic dividers.
Light and abrasion stability
Granulometry: 6-12 mm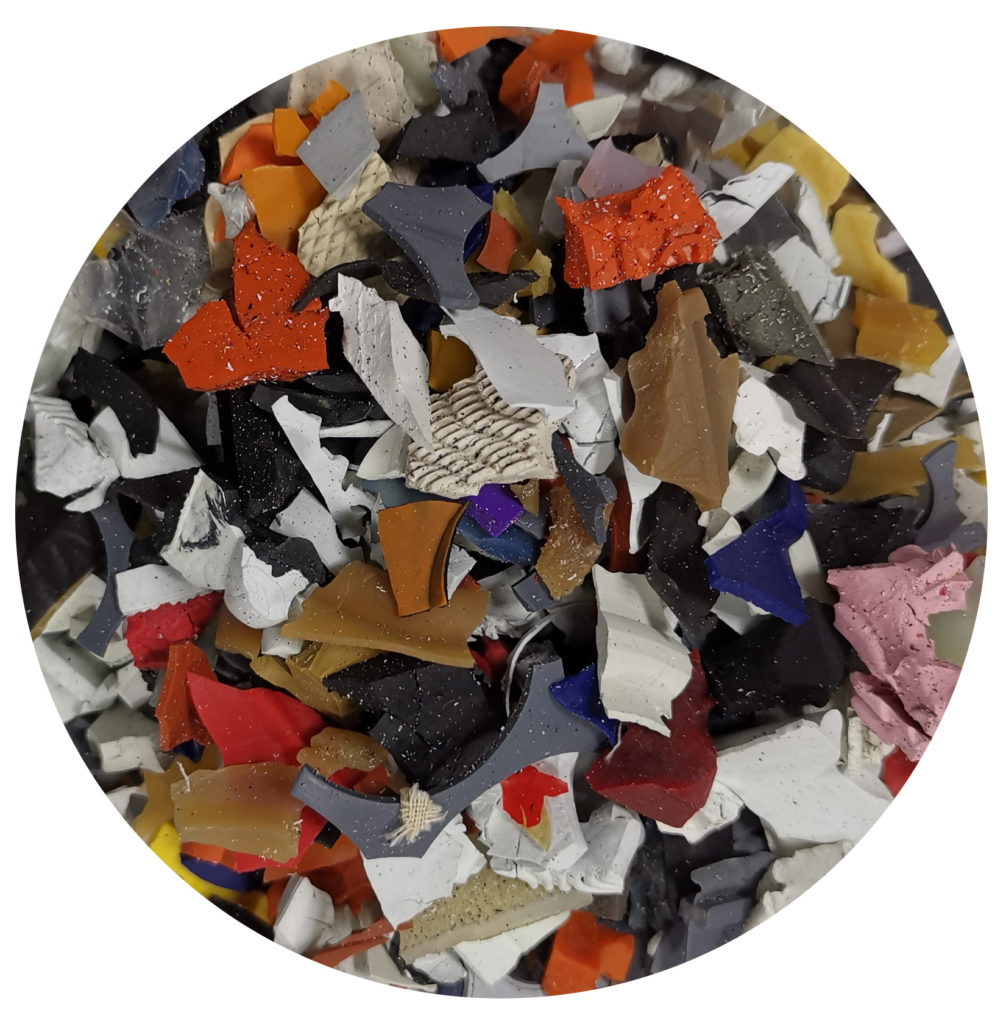 Mix color vulcanized rubber granule. Suitable for laying on flower beds, gardens, patios, traffic dividers.
Light and abrasion stability
Granulometry: 6-12 mm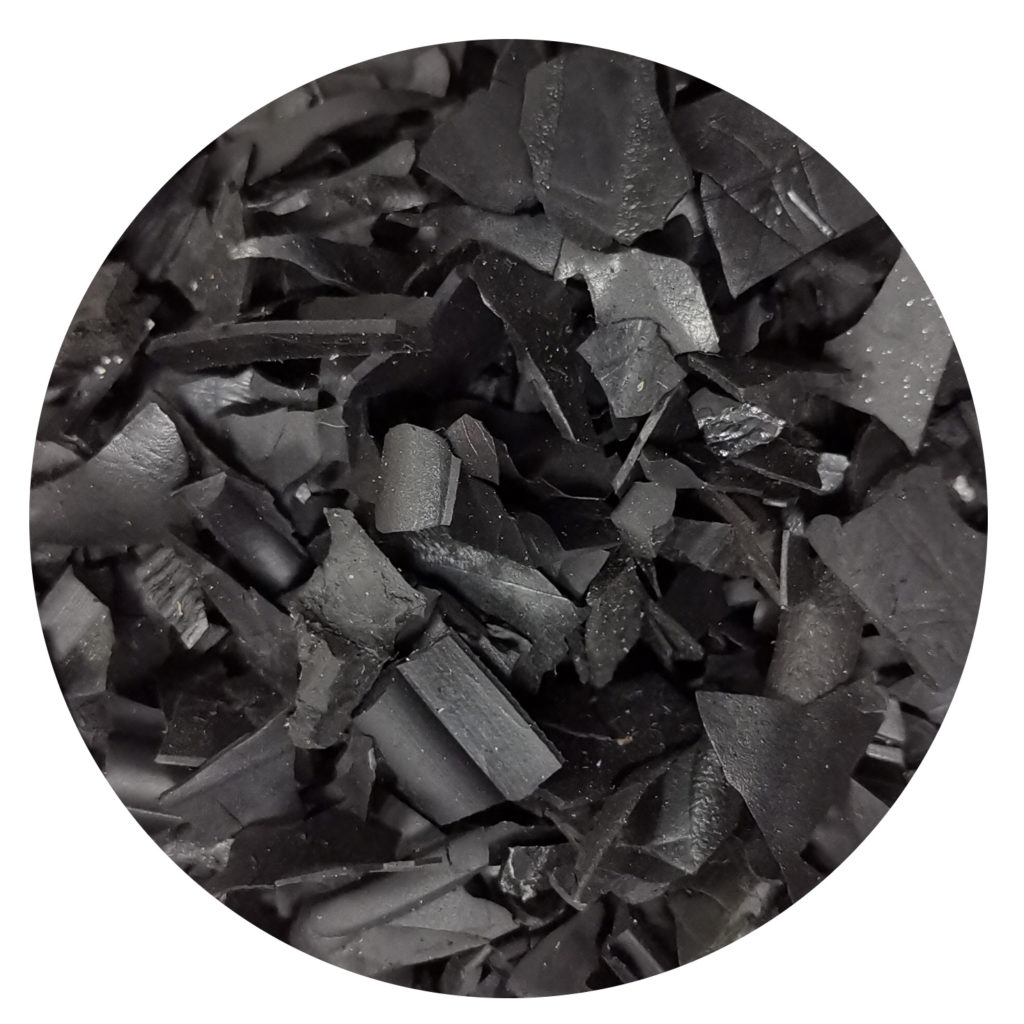 Vulcanized Black Rubber Granule. Suitable for laying on flower beds, gardens, patios, traffic dividers.
Light and abrasion stability
Granulometry: 6-12 mm