PLAYGROUND UNDER CONSTRUCTION... THE PRODUCT IS NOT ENOUGH FOR THE TOP!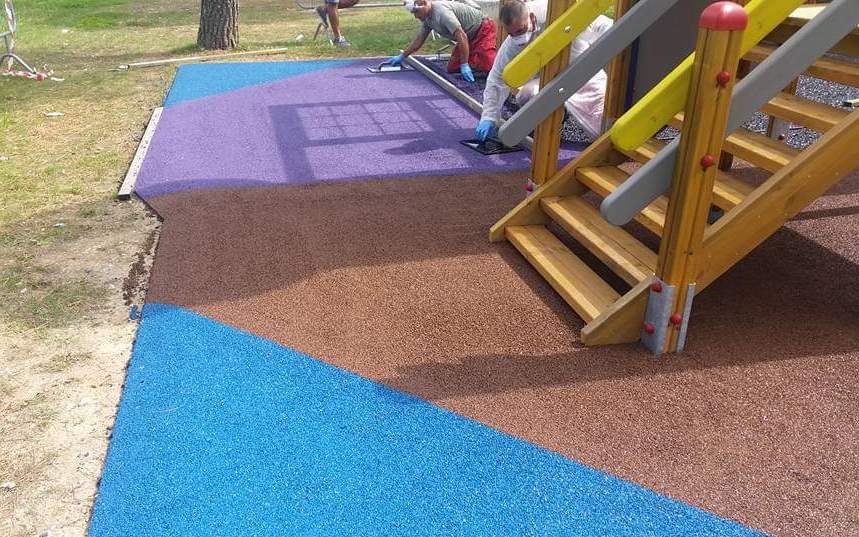 The fact that we will tell in this case study is an event that happens to many installers always in the throes of delays for the atmospheric conditions of installation and therefore to the reduction of the installation time of the castings in which the public administrations not knowing the technical aspects ask it is imperative that the work end date is respected.
A too precise calculation of the surface, some difference in level that needs to be recovered, something has been lost in mixing and here it is… the color of a finishing product is missing!
These are cases in which it is necessary to be calm in managing the situation as all the installers know that the spreaded product is drying and the recovery with the same product will not obtain the same tone when the installation is complete.
A quick consultation with our staff and you decide to remedy the problem by detaching it with a different color creating a different shape; notified and authorized by the municipal technical office, it was possible to proceed with the installation with a color patchwork that still guaranteed a beautiful appearance.